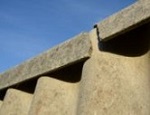 WorkSafe has announced it will continue its asbestos inspections after COVID-19 put a halt to the project.
The project was initially supposed to run throughout 2019/20 and there was an inspection quota.
However, due to the pandemic, the quota was not met and the program will be extended throughout 2020/21.
WorkSafe aims to improve compliance with occupational safety and health (OSH) legislation – including the code of practice for the management and control of asbestos in workplaces - by undertaking random inspections across metropolitan and regional areas.  
This gives local governments the opportunity to ensure they are abiding by the code of practice in the event of an inspection.
If an inspector finds non-compliance with the legislation there will be enforcement action taken in the form of verbal directions, improvement notices and prohibition notices.
LGIS has experts who can help with:
OSH legislation
Asbestos registers
Risk assessments
Asbestos management plans

As part of the project WorkSafe will consult with stakeholders and provide information.
WorkSafe developed a checklist to help with managing asbestos containing material. It is available on the WorkSafe website.
They also have a handy FAQ section covering common questions regarding local government and asbestos.