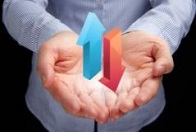 The Scheme is performing strongly in 2020/21, insulating members from massive price hikes in volatile commercial markets.
Global and local insurance markets continue to experience increased volatility.
This year the average contribution movement for Scheme membership was -3.1 per cent.
In the Pacific region, which includes Australia and Perth, the impact was dramatic with price increases of 31 per cent.

A breakdown of price increases in Q2 revealed that:
Property increased by 28 per cent – this is the 11th consecutive quarter of double-digit increases.
Financial and professional liability increased by 48 per cent – this is the 12th consecutive quarter of double-digit increases.
General liability- saw increases of nine per cent but complex risks, which require higher limits, saw an increase closer to 15-20 per cent.
There continues to be little competition within the commercial insurance market.
Insurers' risk appetite continues to reduce and they remain cautious due to uncertainties caused by large losses, inflation, low yields and COVID-19.
Members of the scheme received protection from these trends.
With the addition of contribution credits equalling $6 M and the release of $7 M in credits approved by the Board – the total cost of membership reduced by more than $2 M (three-and-a-half per cent).