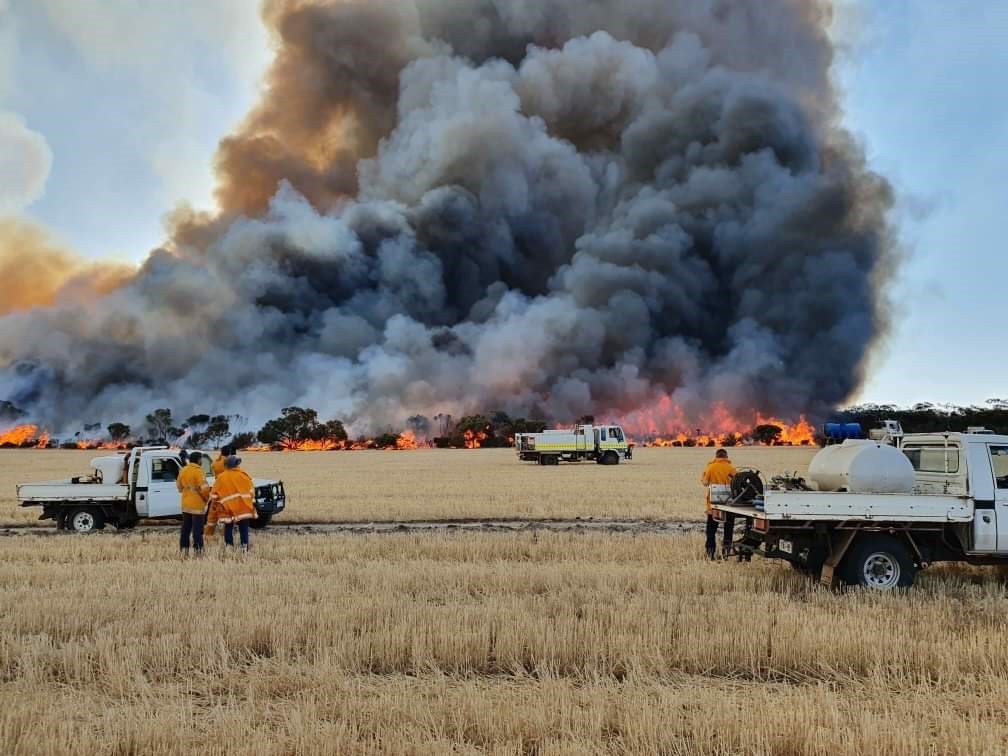 ​Volunteer bushfire fighter job dictionary and manual task risk assessment are now available.
The LGIS injury prevention team have done the most exhaustive assessment yet of the demands of a volunteer bushfire fighter (VBF) role.
Upon completion of the job dictionary and manual task assessments LGIS WorkCare Services Manager, James Larkin said "out of the 32 job dictionaries we've done for local government roles, this role has potentially the highest levels of physical and psychosocial risk."
The job dictionary for volunteer bushfire fighters identifies the highest risk body areas, cognitive, emotional and role demands for an individual.
Overall physical demands for the role are rated as 'very heavy' (the highest rating available) and 61% of the psychological risk factors also receive the highest rating.
Why use a job dictionary?
A job dictionary is a valuable tool for your organisation as it provides stakeholders (both internal and external) with an understanding of the specific job tasks and inherent requirements of a job role.
Job dictionaries can be used throughout a volunteer's lifecycle including;
At the beginning when looking to determine the appropriateness of an individual against the inherent requirements of the role.
Tailoring of injury prevention programs to the physical and psychological requirements and demands of the role, and
Identifying suitable duties in establishing a return to work program for injured volunteers.
What's in a job dictionary?
The LGIS job dictionary includes a breakdown of each job role outlining the physical demands (such as lifting, pushing, pulling, and walking), the postural demands (such as height of bending, reaching) and the frequency of these demands.
Psychological risk is also identified using an assessment tool outlining cognitive demands, emotional demands, and the organisational demands. The job dictionary will highlight the exposure to physical and psychological risks inherent to the job role.
Each job role is presented with:
A summary cover sheet
Musculoskeletal risk matrix
Psychological demands matrix
Manual task images
What's a Manual Task Risk Assessment?
This is a detailed assessment of specific tasks. For each task the following is identified:
Task description
Environment where task/s occurs
Critical physical demands
Forceful/muscular exertions
Repetition and duration
Work/task organisation environment
Where to find them
Make sure that you've logged into the LGIS website. You'll know you're logged in if it says 'WELCOME YOUR NAME' in the top right hand corner.
Once you've logged in navigate to Risk Management>health and wellbeing program> injury prevention > job dictionaries
More information
For more information contact the LGIS WorkCare Services Manager, James Larkin at james.larkin@lgiswa.com.au for more information