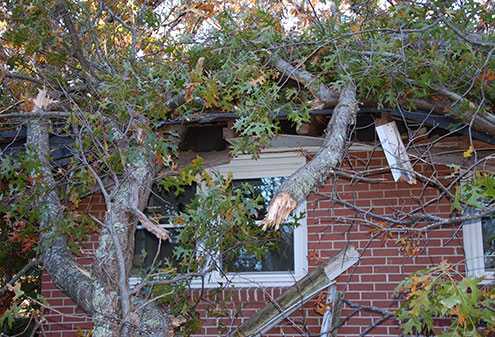 ​Renewal is over for another year. June is one of our busiest months, as we work to renew Scheme membership for WA local governments, which involves a significant lead up to discuss exposures and collect your risk information.   
As we reflect on the year that was, we value your continued membership and we continue to understand that one of the most significant exposures to a local government is ensuring long-term reliable access to relevant and tailored risk financing and risk management support.

Renewal outcome
The last Marsh Global Insurance Market Index showed a 29% increase in insurance pricing in the Pacific region. Perils such as cyclone, flood, or bushfire are significant drivers of the increases in the marketplace - especially for those that experienced losses in those areas. 
In Australia, there are many events which have added to this pressure – including flood events over east and closer to home, Tropical Cyclone Seroja (now estimated at $400M in losses), the Wooroloo Bushfire, and tropical lows.  Whilst Cyclone Seroja was not the Scheme's largest event, it was the first time a number of local governments filed a claim from a single event.  
A proposed NSW class action relating to the Spring Farm development - where approximately 3500 homes are being affected by subsidence - is targeting the local government. It is hard to quantify the potential damages in a liability claim relating to that many houses on Sydney's fringe but it's fair to say it's not insignificant and further highlights the exposure.
The Scheme has done well to insulate the membership from market pricing. 
Pleasingly, the majority of our members received only single digit increases to their 2021/22 contributions; the exceptions are where asset values and/or wages have increased, or due to the member's profile or adverse claims experience.
Further, the Scheme released another $2.2M contribution credit package to assist members with their membership costs. 

The cover
Our current climate is an "underwriting driven" hard market, where indemnity providers are being forced to ensure they can deliver a profit (claims and general expenses below 100% of premiums income, and not rely on investment income to make their profits).  Indemnity providers are now focused on two key aspects; pricing and coverage.   
LGISWA is not immune to the impacts on the wider insurance market (as we buy indemnity protection). However, we were fortunate to have been able to avoid many of these pressures and limit coverage withdrawals witnessed in the general insurance market.    
We are aware of a number of entities engaged in waste, bushfire and planning (similar activities undertaken by local governments) that have seen +50% increases in price, reduction in limits and coverage withdrawal.
Property - Whilst there has been some limitation in some of the minor benefits, we have continued to secure the key limits and coverage.
General liability - No change in limits and some minor coverage improvements.
Workers' compensation – No change in coverage.
Crime and cyber - Negotiations for cyber liability was one of the most complex of all Scheme indemnity coverage renewals in 21/22 as indemnity providers looked to aggressively remediate their exposures.
Bushfire volunteers – Whilst a relatively small portfolio, bushfire volunteers injury protection negotiations need to contend with volatile claims movements.
Motor and fleet - No change in limits and some minor coverage improvements.  A new motor fleet risk management program will be piloted – places are limited, but if your council is interested in participating please contact your LGIS account manager.
The level of information about members operations and controls has been a highlight of this renewal.   Indemnity providers are more focused on the controls and your local government's appetite to adopt recommendations across different areas of risk such as liability, cyber and property.
A few members have raised their concerns over the volume of information required for renewal.  Local government is a complex operation and is responsible for significant and volatile hazards. Our deep understanding of local government, your exposures and risks assist us in limiting the demand, but this requirement for detail will continue.  

What lies ahead?
Cyber risk exposure has been building and is now under the spotlight. Since early 2019 the London markets have been pushing for clarity, and now in 2021 we see all markets align on their intent in relation to cyber risks.  Public sector (all levels of government) is considered high risk, borne of claims' experience or not.     
The number of restrictions placed through the protection program at this renewal (21/22) is likely to continue for the next few years.   Whilst there is an improvement in awareness of cyber risk, there continues to be a lack of appreciation for the exposure.
LGIS and Marsh Advisory is well advanced in its planning to assist local governments to identify, prioritise and action appropriate strategies.   
Significant weight is applied by the Mutual's indemnity providers on risk management practices and controls implemented by members; there will be a renewed focused on councils approach to the recommendations and close-out of these risks, spanning all areas of the Scheme.  
The conditions we see today are not going away anytime soon and it is in times like these that the LGIS Scheme's benefits really shine through:
Scheme risk management program included with your membership
Working together with the sector to make sure that emerging risks are considered for coverage and risk management
Size and scale to take long term positions to smooth impact to members 
If you have any questions on the above, please reach out to your LGIS member services account manager.