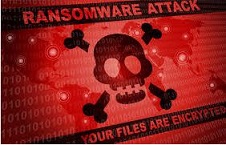 October is Cyber Security Awareness Month and with Australian executives identifying cyber attacks as the greatest risk to doing business (World Economic Forum Global Risks Report 2020) – it could not come at a better time.
Recently, global reinsurance brokers Guy Carpenter identified systemic cyber risk as "one of the defining issues of the next decade" for the sector.
As technological innovation grows so to do the associated risks.
Ransomware attacks have increased since people moved their working lives out of the office and into the home.
During a ransomware attack files are encrypted which makes it impossible for you to open them, or attackers may threaten to release them publicly unless a ransom is paid.
These attacks typically happen when you open a link or attachment in a suspicious email or visit a questionable site.  
Avoid ransomware using these tips:
Be cautious. Familiar logos, senders or personal information don't always indicate a safe message.
Be suspicious of emails requiring immediate action. Even if an email seems to come from a company you trust, don't click a link or call a number in the email. Make contact through known, verified channels.
Don't fall for clickbait. Rather than clicking URLs or images in random emails, find your news on reputable, familiar sites.
Be sure of attachments before downloading. Just because an email is from a friend or colleague doesn't mean you shouldn't be cautious. If you're not expecting an attachment, verify with the sender.
Make sure your files are backed up using your business or function's standard process, so that a copy can be restored if needed.

​