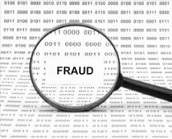 During an audit last year, the Auditor General found that local governments should be taking part in periodic fraud awareness training.
This advice came out of the 2018-2019 Financial Audits of Local Governments Entities Report.

The report found one third of local governments have non-compliance issues, with significant weakness in financial management and information controls.
With this in mind, LGIS, through its risk-consulting provider Marsh Advisory, is offering fraud awareness training for local government.
Local governments in Western Australian employ more than 22,000 people, perform diverse functions, manage more than $45 million in assets and have annual expenditure in excess of $4 billion.
These elements create the perfect setting for fraudsters.
The COVID-19 pandemic has considerably increased fraud risk and local government exposure. 
Understanding how, when, where and why fraud takes place and recognising the red flags is crucial to prevent fraudsters' actions.
Awareness is the best prevention
Fraud awareness training can support local government executives and officers in building their capacity to identify, prevent, respond and manage fraud risks.
Topics covered include:
What is fraud
Why fraud awareness is important
Exposure
Who the fraudsters are
Cyber fraud
Conflict of interest
Prevention
Report
Response
Cases
This workshop is delivered online.
When: 10 February 2021 and 24 March 2021
Time: 10:30 to 12:00 noon
Cost: $115 per person.
Spaces are limited. 
Times and dates can be tailored to your local government - contact joan.cavalierifernandes@lgiswa.com.au.