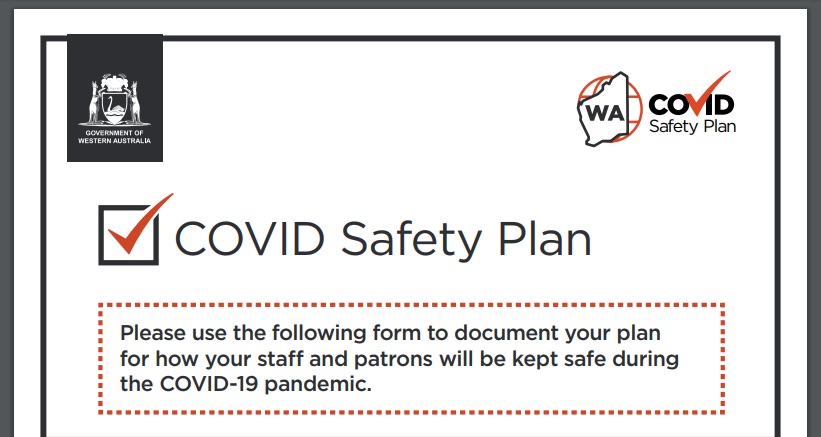 The WA State Government has now released the COVID Safety Plans (link) for businesses who plan to reopen following the lifting of Phase 1 restrictions.
LGIS has pre-populated these templates with suggested controls to assist members in completing their plans. It is important that each local government tailor their safety plans to suit their organisation and facilities. These samples are available to download from the column to the right of this article.
For facilities that were closed under the direction of the Emergency Management Act, there is a requirement to have a COVID 19 Safety Plan in place prior to reopening.
In Phase 2 of the WA four-phase roadmap community facilities, libraries and public pools will be able to re-open while non-contact community sports and outdoor and indoor fitness classes will be allowed, all subject to conditions. The conditions include:
Fitness and recreation
non-contact community sports up to 20 people
outdoor or indoor fitness classes with minimal shared equipment, up to 20 people
public pools (1 indoor and 1 outdoor) permitted to open under strict rules and up to 20 patrons per pool.
Community facilities
places of worship, community facilities and libraries permitted to reopen
up to 20 patrons.
COVID Safety Plan
The State Government has advised that all businesses that are reopening are required to mitigate the risks of COVID-19, complete a COVID Safety Plan and display a COVID Safety Plan certificate in a visible location on premises.
In addition, the business must:
maintain a strict limit of a minimum of 4sqm per person
ensure a maximum of 20 people per venue (excluding staff)
maintain hygiene and frequent cleaning
maintain attendance records of patrons for the purposes of contact tracing
carefully manage waiting areas to ensure social distancing.
Failure to complete a COVID Safety Plan may mean your business is putting the community at risk.
Authorised officers under the Emergency Management Act have the power to close premises and businesses that put the community at risk in this way.

The State Government  has confirmed to WALGA, that Environmental Health Officers are not authorised officers for the purposes of monitoring or enforcement of compliance with COVID-19 Safety Plans, but may play an advisory or educative role.

LGIS Support of members
For assistance in developing your COVID-19 risk mitigation processes and procedures contact your; Emma Horsefield, OSH Program Manager at emma.horsefield@lgiswa.com.au or call 0407 957 932; or contact your Regional Risk Coordinator.

More information and downloads
For more information on COVID Safety Plans visit the WA State Government COVID-19 coronavirus: business and industry advice page. You can also download COVID Safety Plan templates from the wa.gov.au site from the links below: