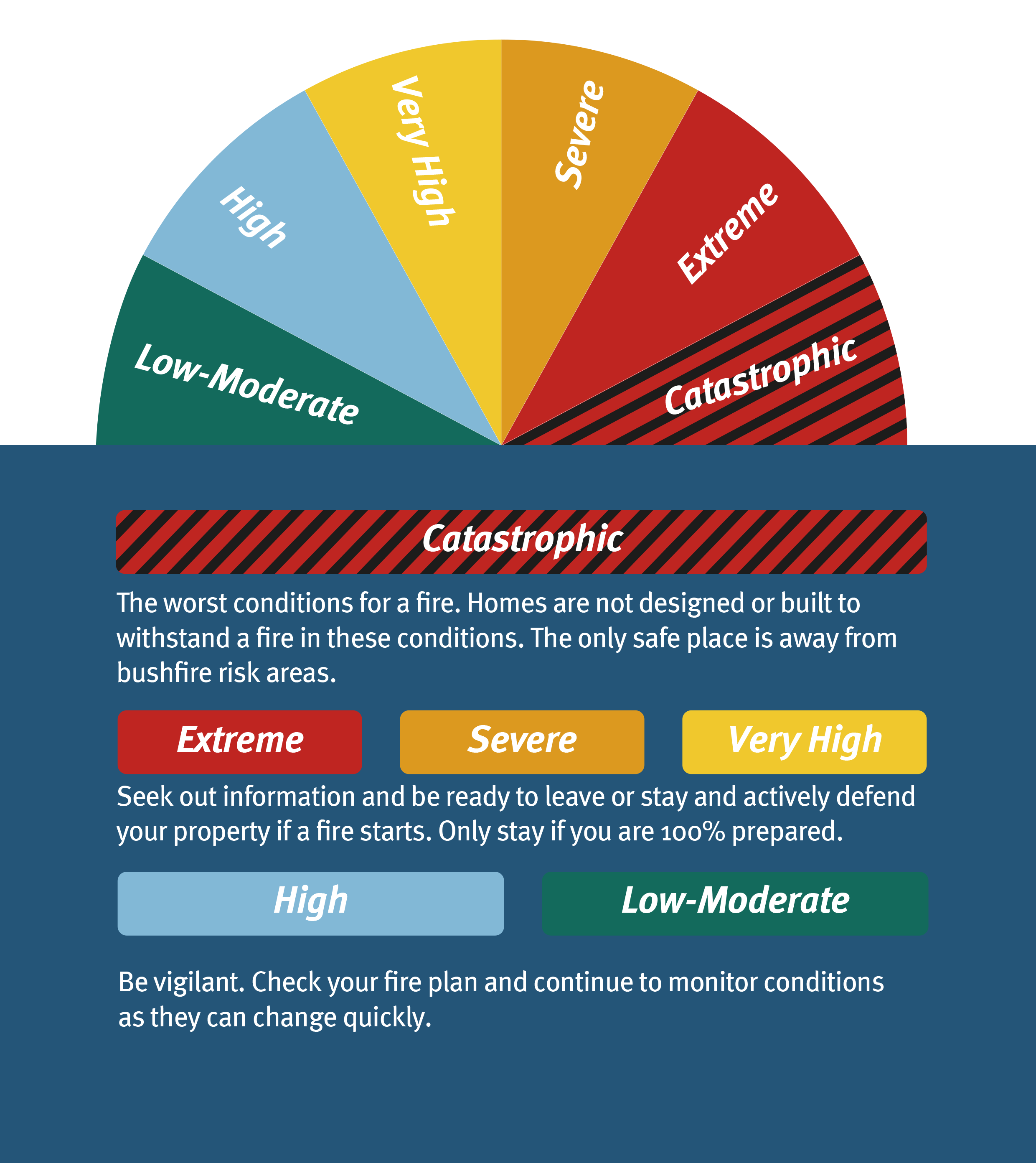 By Greg Cook, LGIS Senior Risk Consultant - Emergency Management
Greg has a wealth of experience in emergency operations and emergency risk planning/training. Greg works with local governments to meet the organisational requirements for managing emergencies, as well as at a strategic level for emergency management and the reduction of risk to the organisation and community. In doing so, Greg is involved in conducting community centred emergency risk management projects in partnership with local governments.
​
In times of strife, communities look to their leaders for guidance, and in today's environmental climate unfortunately the likelihood of such environmental emergencies occurring is on the rise.
Winter storms
Dangerous storms are the most common natural hazard in Western Australia. Every year from May to October, storms including tornados, lightning, hail, flash flooding, and gale force winds cause major destruction to the southern half of WA. Indeed, this year tropical cyclone Seroja made an early arrival, leaving a trail of damage across 1000 kilometres of northern WA.  Emergency services report about 70% of structures in Kalbarri were damaged by the cyclone, and Carnarvon's historic One Mile Jetty was ripped apart.
As storms are unpredictable and can impact small or large areas, their devastating impact is often underestimated.
Storms not only cause damage to homes, property, and businesses, they also pose a threat to people, animals, and the environment.
If a storm has badly damaged your property and you can't safely fix it, SES volunteers are there to help. If you need assistance call 132 500.
Northern bushfire season
Sadly, given the context of events that have happened around the nation, the devastation bushfires and flooding bring needs no introduction.
In WA, local governments have a major role to play in the management of bushfire risks across the prevention, preparedness, response, and recovery phases.
The consequences of bushfire risks often manifest during times of crisis so we encourage you take a proactive approach to allow informed decisions to be made and adequate responses to be prepared prior to them eventuating.
LGIS can assist you to develop bushfire risk management policy and procedures, including assigning bushfire risk ratings and high risk bushfire areas.
In catastrophic bushfire conditions, a fire can be intense enough to melt metal; the only option is to leave the risk area before it's too late. Communities who are threatened or impacted by emergencies need to have timely and accurate information so they can make informed decisions.
The need for public information, including the issue of emergency alerts and warnings, must be considered during all phases of a bush fire.
Members should have a procedure in place for alerting the community and liaising with the Department of Fire and Emergency Services (DFES) in times of an emergency.
As a starting point, it is imperative to understand the fire danger ratings and bushfire warning systems and to keep your community informed.
During northern bushfire season, the fire danger ratings tool can assist in monitoring conditions (see upper right image).
The bushfire warning system aims to provide information on a bushfire once it has started. The alert level reflects the threat to life and property:
Emergency Warning
An out of control fire is approaching fast. You need to act immediately to survive. If you haven't prepared your home it is too late. You must leave now if it is safe to do so.
Watch and Act
A fire is approaching and is out of control. Put your plan into action.
If your plan is to leave, make sure you leave early. Only stay if you are mentally, physically and emotionally prepared to defend your property and you have all of the right equipment.
Advice
A fire has started but there is no immediate danger. Stay alert and watch for signs of a fire.
Standard emergency warning signal (SEWS)
SEWS is a distinct warning sound used on radio and television, and sometimes through car-mounted speakers by the State Emergency Service (SES) during a cyclone and DFES during a bushfire. This signal means official information is about to be broadcast.
When deciding to issue SEWS, the authorities will consider the following four factors:
Possible loss of life or a major threat to a large number of properties or the large scale environment
Impact is expected within 12 hours or is occurring at the time
A large number of people need to be warned
One or more incidents are classified as destructive
SEWS is only used in emerging situations of extreme danger, when there is a need to warn people that they need to take urgent and immediate action to reduce the potential for loss to life or property from emergency events.
Such events will be restricted to:
Cyclone
Major bushfire/major urban and rural fire
Tsunami
Severe flood leading to residential inundation
Intense rainfall leading to flash flooding and/or landslides
Storm surge
Hazardous materials emergency
Biological hazard/major pollution, hazardous material or biohazard emergency
Earthquake aftershock
Dam failure/dam burst
Public safety emergency
Questions to ask yourself in preparing for an emergency
Have you prepared a plan and an emergency kit?
How will you secure boats, caravans, trailers, sheds, rainwater tanks, LPG bottles and solar panels?
Have your local government's bushfire/cyclone standards been released to the community?
Are the walls, roof and eaves secure on your properties?
Does your building insurance cover you for bushfire/cyclones? (As an LGIS Scheme member, LGIS Property offers this protection for all of your local government property assets.)
Are branches and treetops trimmed around your buildings?
Are your shutters and locks working?
Where will you turn off electricity, gas, and water supplies?
If your local government needs advice on how to manage emergencies, or setting up procedures for such events, please contact the LGIS risk and governance team on 9483 8888 or your regional risk coordinator.