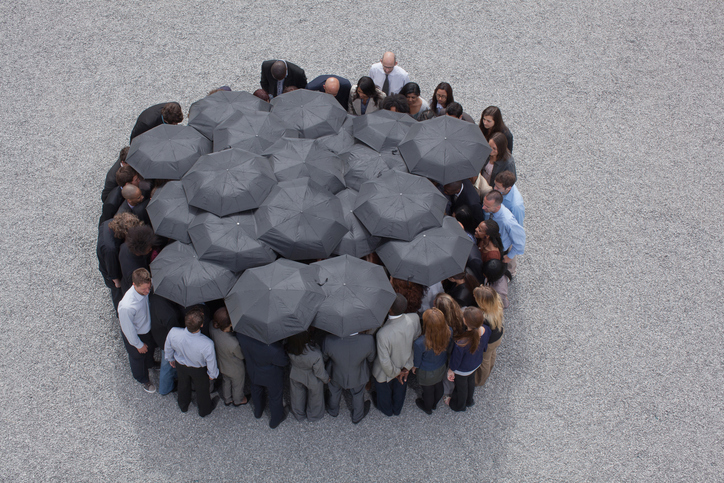 ​As we head into membership renewal time, it's a great opportunity to look at the benefits of your mutual Scheme.
LGIS is entirely owned by its members (that's you!) and is focused on ensuring the long term protection of your local government through an industry based mutual indemnity Scheme. The Scheme incorporates protection for property, civil liability exposures, bushfire volunteers, and workers' compensation – and is a superior alternative to what is made available by the traditional insurance market.
What's a mutual?
Mutuals are more resilient, innovative, and stable because every member is also an owner. Members are driven by their ownership of the organisation and their shared understanding of the industry, its purpose, the risks involved, and the ultimate philosophy of delivering the best outcome for their communities. Furthermore, the LGIS Board includes five members from the Scheme membership (including WALGA President), Chief Executive Officer of WALGA, and three independent members who are selected on the basis of a particular expert skill or specialty. Read more about the LGIS Board here.
The mutual obtains reinsurance for large claims and catastrophes the same way an insurer does.
A key point of difference and benefit of LGIS is the broad range of risk management programs and services offered that focus on key identifiable insurable risks for WA local governments.
Key benefits
As well as supporting local governments in mitigating and preventing the impact of claims and preventing increases in the cost of coverage, these risk management services support good corporate governance and ensure a safer workplace and community.
Benefits for WA local governments working together in a mutual indemnity Scheme include:
There is active member participation (of both executives and elected members) on the Scheme's Board. Currently those members are Mayor Tracey Roberts - City of Wanneroo, The Hon Cr Paul Omodei - Shire of Manjimup , Cr Paul Kelly - Town of Claremont, Mr Aaron Cook – CEO, Shire of Gingin, and Mr John Pearson - Director Corporate Services, City of Rockingham. 
Members' costs protected by working together to mutually share the cost of risk.
There is adequate and appropriate protection for risk exposures to cover local governments' legal liabilities and protect people and assets against loss and damage.
Risk management programs and services are available to benefit the entire sector over the long term.
There are worker benefit programs at a scale that individual local governments cannot provide.
Profits get reinvested into the WA local government sector and distributed to members as opposed to company shareholders.
An operating structure exists to support positive, stable financial results.
Claims are managed by a local team of specialists who know local government.
LGIS continues to identify opportunities and expands into additional areas of coverage to meet the needs of members. Spoiler alert - we are pleased to announce the continued transition of LGIS fleet protection across from traditional insurance placements to Scheme protection arrangements, coming soon! More information will be available in our Autumn edition of Risk Matters, out at the end of the month!
A coordinated approach is taken to risk management, claims management and injury management that is holistic and seamless.
If you have any comments or questions regarding your local government's membership, please contact your LGIS member services account manager on 9483 8888.